The UConn Podcast Symposium was an event hosted in February 2021 by Vinayak Mishra and Mukund Desibhatla with plans of getting students excited about podcasting and gaining confidence in their own creative ventures. During the event, the hosts explored how their original podcast, Agents of Change, was engineered and the many hurdles they had to overcome.
The UConn Podcast Symposium is an interdisciplinary Honors event that aims to bring together exemplary professionals and students involved in various research-based and creative endeavors. In light of the tumultuous and divisive COVID-19 pandemic, the purpose of this event is to mobilize the UConn community and foster authentic and intellectual conversations. From student-driven keynotes to interactive panels, UConn students learned about accessible resources and transformative learning opportunities to tailor their own story of leadership. During the event, professionals in the field were also present to provide their insights into creating a successful podcast. Learn more about them here.
Interview with UConn President Katz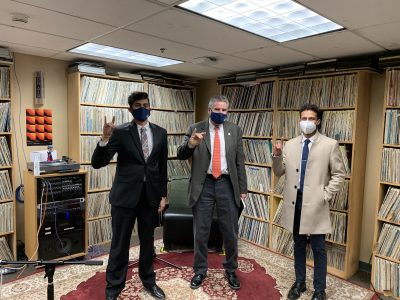 Upcoming Events
Jun

26

2022 Summer Carillon Concerts On The Lawn

5:00pm

Sunday, June 26th, 2022

05:00 PM - 06:00 PM

Storrs Campus Storrs Congregational Church

Storrs Congregational Church presents a Summer Carillon Concerts on the Lawn Series.

Bring your own picnic and chairs to this rain or shine event. There will be video and live-stream available. Restrooms located inside the building.

Contact Information: 860-429-9382

More

Jun

27

Summer Art Academy - It's A Jungle In Here: Animals In Art

9:30am

Monday, June 27th, 2022

09:30 AM - 12:30 PM

Storrs Campus The William Benton Museum of Art

June 27 - July 1
It's a Jungle in Here: Animals in Art
(Ages 5-7)

$150 non-member/$140 museum member (cost for the week)

Learn about the layers of the rainforest and the creatures who call this place home. Participants will enter a tropical realm and sculpt poison dart frogs, build jungle treehouse sculptures, paint spirit animals, and design pastel toucans.

Space is limited for each session; reserve your place today by contacting Mollie Sixsmith, Curator of Education,
at 860-486-1711 or mollie.sixsmith@uconn.edu.

Contact Information: benton@uconn.edu

More

Jun

27

Keep It Simple: Organizing Content In HuskyCT

11:00am

Monday, June 27th, 2022

11:00 AM - 12:00 PM

Other Online

Keep it Simple: Organizing Content in HuskyCT

Online

Presenter: Jordan Vinikoor, CETL-EdTech

A clear and well-structured course allows students to understand how content is organized and easily navigate wherever they need to.

This session covers strategies for designing your HuskyCT course and organizing your content, tools, and assessments including:

- Streamlining the Course Menu

- Organizing content in Content Folders vs Learning Modules

- Controlling content visibility for students

- Options for adding multimedia elements to your course

- Other HuskyCT organizational tools

All levels of experience and questions are welcome!

Monday, June 27, 11:00-12:00

Register -

https://fins.uconn.edu/secure_inst/workshops/workshop_view.php?ser=2537

Contact Information: edtech@uconn.edu

More
All Events »
This project was funded by the UConn IDEA Grant.