The UConn Podcast Symposium was an event hosted in February 2021 by Vinayak Mishra and Mukund Desibhatla with plans of getting students excited about podcasting and gaining confidence in their own creative ventures. During the event, the hosts explored how their original podcast, Agents of Change, was engineered and the many hurdles they had to overcome.
The UConn Podcast Symposium is an interdisciplinary Honors event that aims to bring together exemplary professionals and students involved in various research-based and creative endeavors. In light of the tumultuous and divisive COVID-19 pandemic, the purpose of this event is to mobilize the UConn community and foster authentic and intellectual conversations. From student-driven keynotes to interactive panels, UConn students learned about accessible resources and transformative learning opportunities to tailor their own story of leadership. During the event, professionals in the field were also present to provide their insights into creating a successful podcast. Learn more about them here.
Interview with UConn President Katz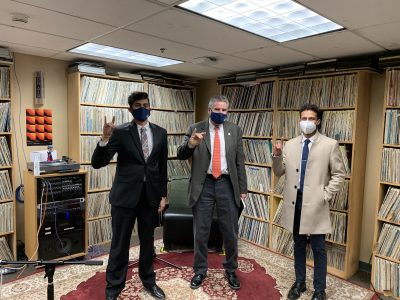 Upcoming Events
Sep

29

Neurosurgery Thursday Residency Curriculum Series

6:00am

Thursday, September 29th, 2022

06:00 AM - 08:00 AM

UConn Health Virtual Event / ASB-Third Floor-Conf Rm

Two CME credits are granted for these weekly educational series presented by varying faculty. Alternating weekly the Tumor Board invites will be sent directly from the Cancer Center for one CME credit. Virtual Event:

https://uchc.WebEx.com/meet/Neurosurgery

Contact Information: dhpatel@uchc.edu

More

Sep

29

Urology Grand Rounds

7:30am

Thursday, September 29th, 2022

07:30 AM - 08:30 AM

UConn Health S7320

Contact Information: savino@uchc.edu

More

Sep

29

Reading Group: The Practical Renaissance

9:30am

Thursday, September 29th, 2022

09:30 AM - 10:30 AM

Storrs Campus UCHI Conference Room / Virtual

The Early Modern Reading Group brings together graduate students and faculty for lively, enriching conversations about texts with cross-disciplinary value. Participants benefit from encountering field-specific approaches and methodologies different from those they know, and from having to articulate their own field's methodologies to others. In addition to discussing the content and arguments of each given monograph, we attempt to break down how individual texts are constructed so as to keep a running dialogue about conceptualizing, composing, and eventually publishing relevant and persuasive research in the field.

Contact Information: Alyse O'Hara, alyse.ohara@uconn.edu

More
All Events »
This project was funded by the UConn IDEA Grant.