We welcome you all to connect with the Panelists of the 2021 UConn Podcast Symposium!
Kate Ariano, News Director at WHUS Radio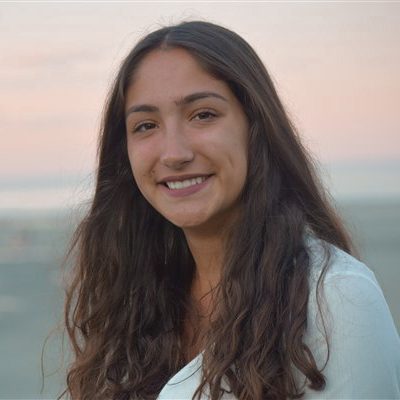 Kate Ariano is a junior at the University of Connecticut studying journalism and Spanish. She has a passion for storytelling and helping others through writing and communications. As News Director at WHUS Radio, she oversees the audio and written content creation of exceptional hyperlocal reporting by the News Department and produces the weekly aired podcast Husky Nation News. She believes podcasting is a form of storytelling that allows for extensive opportunities for creative freedom. By performing a written word, podcasters can evoke the idea that the listener is a part of the conversation; that they are being spoken to directly.
She is also the Vice Captain of the Pinky Swear PACK at UConn, which is affiliated with the Pinky Swear Foundation. Their mission is to ease the burden of a childhood cancer diagnosis on kids and their families by providing emotional and financial support during such a challenging time.
Tomaso Scotti, My First Year Story Podcast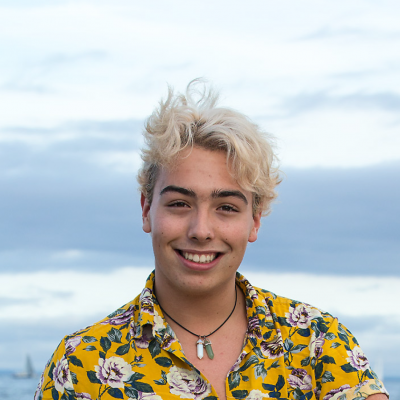 Tomaso Scotti is the host and a contributor to the My First Year Story Podcast. A new witty and informative podcast to help ease and guide UConn listeners through different interviews with faculty and students. Tomaso is a first year BFA Studio Art major with a concentration in graphic design and printmaking. Raised in Westport, CT, Tomaso always had a passion for the arts especially performing. He took that passion and applied it to another form of performance, podcasting! Tomaso has thoroughly enjoyed his time so far at UConn especially learning and hearing the stories told on the podcast. He is looking forward to his next three years which will hopefully be a little more in person.
Julia Pugmire, Talk Director at WHUS Radio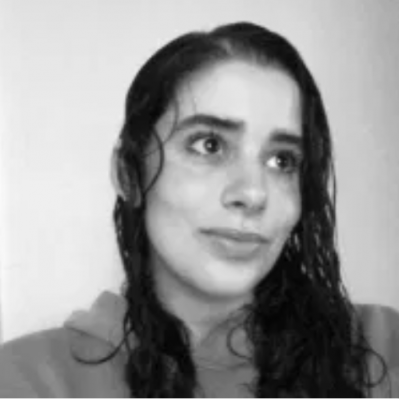 Julia Pugmire is a senior at the University of Connecticut double majoring in anthropology and French and minoring in Arabic. She is fascinated by human nature and takes a particular interest in the ways in which people structure themselves, both internally as well as on a societal level. Julia first got involved with WHUS during her sophomore year when she became a DJ and started running a late-night talk/ASMR/music show. She was hired as the assistant Talk Director the next fall, and became the head of the department in the spring of 2020.
Julia loves working as the Talk Director because this position allows her to meet podcast and talk content enthusiasts from the student body as well as from the local community, and to help them figure out how to best tell the stories that they want to tell. After graduating this spring she hopes to spend the following academic year as a foreign language teacher, and in the long-term, she wants to pursue graduate school and a career in ethnographic filmmaking.
Serena Verma, Holistic Huskies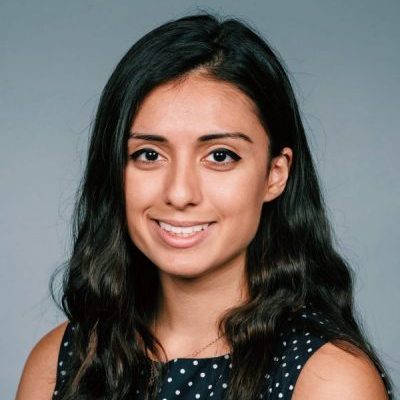 Serena is a junior studying physiology and neurobiology with a minor in nutrition for exercise and sport on a premedical track. She is passionate about preventive health and wellness and is involved in teaching fitness classes at UConn recreation, partakes in nutritional science research on cardiovascular disorders, and is a co-leader of UConn's Kidney Disease Screening and Awareness Program (KDSAP). She began the Holistic Huskies in 2020 in response to a growing stigma around mental health conversation. Today, she interns at SHaW as a wellness intern and is working towards growing the team and advancing the podcast's reach. To kick back and have fun, Serena enjoys singing with her all-female a cappella group Rubyfruit and seeking adventures in nature. She hopes that her passion for working with others and her scientific curiosity will lead her to the field of medicine one day so that she can care for patients holistically as a primary care physician.